"Abstract of Title" vessel documents are important documents to acquire, particularly when you're going about the process of buying a boat. These are documents you're definitely going to want to look at for a variety of reasons. As with many of the forms that you can find at our site, the "legalese" in the documents can make them a bit difficult to understand at first. After all, if you're looking to buy a boat, you want to spend time on the water – not filling out paperwork. In this blog, we'll go over what this document can do for you.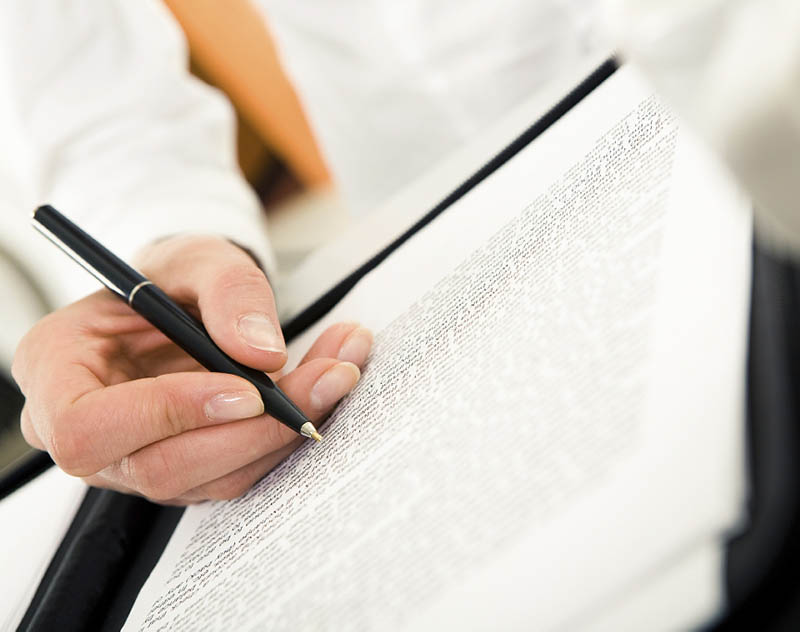 Simply put, this form is a record of all the documents that have submitted to the Coast Guard for a vessel. So, if someone documented the vessel, that would be included in the form. For the most part, these forms list the vessel's name as well as its Coast Guard number. Of course, that's different than its Hull Identification Number, which is also listed. Then, the name of the builder as well as where and when that builder built the boat is also included. That's the primary information that essentially every abstract will contain. Of course, that's not all the information these forms could potentially contain, too.
Additional Documentation
The secondary documentation that this kind of abstract can contain should give you a complete picture of the vessel's background. So, many of these abstracts also show all Bills of Sale, should the vessel have been sold. Information that many abstracts contain include a "Preferred Ship Mortgage" or a "Notice of Claim of Lien." Now, if you're looking at this abstract for a vessel that you're thinking of buying, then you definitely want to see a "Satisfaction of Mortgage" or a "Satisfaction of Claim of Lien" included, too if there was ever a mortgage or lien recorded against the vessel. See, if there are outstanding claims, that can make title transfer that much more difficult.
What the Document Doesn't Contain
While this kind of abstract contains quite a bit of information, there is some information that you won't be able to get from it. For example, say the previous owner failed to pay a debt, and the creditor filed a lien against their assets, including the vessel. That wouldn't show up in the abstract since it didn't go through the Coast Guard. Also, the information in the abstract is only that which was provided to the Coast Guard while the boat was documented. There may be significant gaps in the vessel's history. In many cases, that's due to the vessel being registered in another country or even in another state without having any changes official recorded.
The information you can glean
When you look at this kind of abstract, there's information you may be able to ascertain. For example, say that you see a "Notice of Claim of Lien" from a salvage company. You might just overlook that, but think about it: why would a salvage company be involved with the vessel? Typically, that might mean that the vessel has gone through some terrible damage, to the point that a salvage company had to be involved. Or, say that you look at the vessel and the abstract, only to discover that the Coast Guard Number and the Hull Identification Number don't match. Maybe they're entirely different. That could be a clear sign that, unfortunately, the vessel has been stolen. These are all things that you want to be on the lookout for when you get this abstract.
We know that you have a lot of options when it comes to getting this kind of abstract. Here at the Maritime Documentation Center, we want to make sure to offer our customers more. So, that's why we make it easy to get additional abstracts for reasonable rates. You can get up to three on our form. By that same token, you can also get rush processing, too. That can come in very handy if you have to choose between several different vessels at once. Our form makes it easy to get the form when you need it. You can also get additional years of USCG documentation renewed, as well. That way, you don't have to file for renewal year after year. These may seem like small things, but they make vessel ownership easier.
In the end, that's what our documentation service is about. We're vessel owners, too. We looked around and realized that no one was making vessel documentation easy on regular people. That's what our site is designed to do. So, whether you need abstract, initial documentation, a MARAD waiver or anything else, you can find it easily at our site. The most used forms are in the middle, but the rest can easily be found on the left. To get started with an abstract or any other form, just head to our site. Or, you can give us a call at (800) 535-8570.