The abstract of title is a record of all the documents that were submitted to the USCG for a specific vessel. It serves as a complete synopsis of all historical events related to ownership, mortgage, and lien recordings. What does a boat abstract of a title contain? What benefits does it offer to vessel owners? In this article, we'll discuss all the vessels abstract of title and come up with a 2021 up-to-date overview.
Aside from this update, we want to let you know that you can request your vessel's abstract of a title online through our website. Just fill out the abstract of the title form, add the payment information, and submit it. You can have up to two additional abstracts requested, have a certified copy, add priority request/rush processing, or have renewal paid in advance for up to five years. 
What Information is Present in the Abstract of a Title?
There are five primary items that need to be present in a vessel's abstract of title:
Name of the boat

Coast guard number

Hull identification number

Date and place of built

Manufacturer's name
Additionally to this information, there are three secondary documents present in the abstract in chronological order:
The boat bill of sale

Preferred ship mortgage

Satisfaction of mortgage

Notice of claim of lien

Satisfaction of claim of lien
Why are These Documents and Information Important?
Simply put, because they gather everything about your vessel's background in one place. The bill of sale confirms the ownership of your ship. A Notice of Claim of Lien can give a new owner information about any past damages. On the other hand, the Coast Guard Number and Hull Identification Number can prove that the vessel was purchased under legitimate circumstances, as long as they match with the numbers marked on the boat.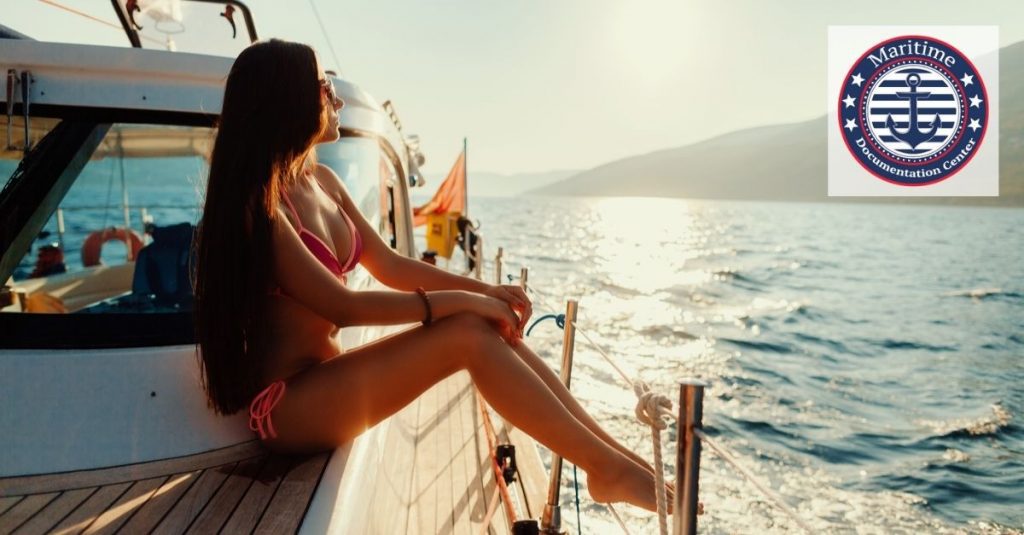 The Advantages of Having an Abstract of Title Online
Aside from saving you from the headaches we specified some lines above, there are other multiple benefits of having an abstract for your vessel:
It identifies you as the owner of the boat and it can show its chain of ownership; which is very useful at the moment of re-selling your unit.

The new digital abstracts are much easier to find and the information is easier to retrieve than the original ones; which used to be kept on a hard copy while entries were manually typed or even handwritten.

Although it's not usual, abstracts might present errors, omissions, and inconsistencies in their records. By having your electronic abstract, it'd be easier to send it to the USCG for corrections.
Maritime Documentation Center is a third-party agency that handles USCG Documentation processing to NVDC. If you need additional information on the abstract of title or any other vessel documentation, call us at (800) 535-8570.