Are you seeking an alternative to the USCG portal that provides a connection to the United States Coast Guard that is more dependable and secure? If this is the case, there is no need to go further than the Maritime Documentation Center! We are a significant supplier of maritime communication systems. As such, we give US Coast Guard boat owners a safe and easy method for connecting with other boats and the Coast Guard in their vicinity. You will be able to send and receive messages, monitor your position, and perform other functions with the help of our user-friendly interface. We provide complete services and will ensure that your boat registration and all other paperwork are taken care of promptly and professionally. The following is a list of arguments in support of your decision to work with the Maritime Documentation Center on your next project:
Our Team Has Years of Experience and Is Knowledgeable About All Aspects of Documentation.
There is no way to dispute that the United States Coast Guard is an essential component of our nation's maritime infrastructure. To believe that a single organization can fulfill all of your document requirements, on the other hand, is a myopic and unrealistic expectation. Although the NDC may provide coverage for some areas, it does not offer extensive expertise in areas such as Large Commercial Vessels or Pleasure Craft. 
Maritime Documentation Center can! We have prior experience working with various agencies and are aware of how each agency's operations are distinct from one another. Because we are familiar with the processes involved in dealing with each agency, we can provide you with services specifically geared toward meeting your requirements. We do not outsource any part of the process, including the handling of invoices, data entry, or even customer service; our team is made up entirely of maritime industry experts.
We Have an Online System That Makes Submitting and Updating Documents Easy as Compared to USCG Portal
Maritime Documentation Center's online system allows you to submit or edit a document without visiting a USCG office physically. There is 24-hour customer support, where our staff are certified in all marine paperwork topics and can help you with any queries or concerns you may have. You can see how well we do what we do by visiting our testimonials on our website, where you can read first-hand accounts from individuals who have worked with us. 
Your project will be handled by experts whose primary concern is the safety of sailors on the sea when you engage with the Maritime Documentation Center. After helping clients submit and update their paperwork for over two decades, we are more devoted than ever to delivering the most excellent service and maintaining our enviable position as the leading supplier of marine documentation services in the business today.
We Provide Quick Turnaround Times So You Can Get Back On The Water As Soon As Possible.
According to ecfr.gov, our USCG documentation project's success in finding a provider that can execute the work on schedule. This is acceptable, but it's also natural that you don't want to hurry up this process. Choosing a reliable business to handle your job is essential; you don't want any errors or snags that might throw off your timeline. We strive to get you back out on the lake as quickly as possible. We realize how uncomfortable it is to postpone shipping or fishing because of the paperwork procedure. 
Still, we also know what the government agencies demand during these projects and can accomplish them under their rules. Our team of professionals will take care of all the details and ensure that your project is completed on time and to your satisfaction. It saves you time and money in the long run since our crew is constantly trained to keep up with the latest rules, legislation, and updates from the USCG. We'll keep you informed of updates, so you'll never have to worry about redoing work because we missed anything.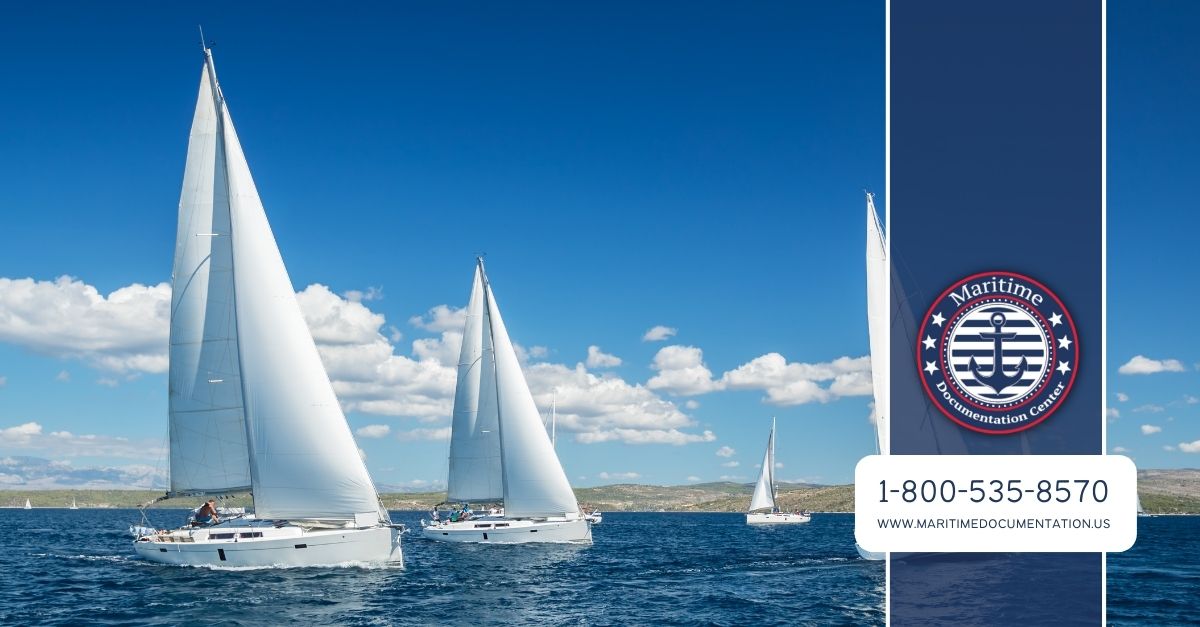 We Work With both Private and Government Entities
We have the expertise to help you negotiate both the commercial and public sectors since we deal with private companies and government agencies. Their (USCG's) site often has too high prices and is not very user-friendly. Because our employees are so well-versed in the shipping sector, we are confident that we will be able to assist you in finding what you need. We can support your request and ensure that it is delivered on schedule, even if your project consists of anything as essential as seeking a document that has been misplaced in the shuffle. Allow Maritime Documentation Center to serve as your go-to business partner for your upcoming requirements.
In order to get official documents, the USCG site is an excellent resource. However, it is not always the ideal place to go for specific information. The Maritime Documentation Center can assist you if you are trying to locate a particular document but cannot do so via the USCG portal. If you need help getting through USCG paperwork, contact the Maritime Documentation Center at 800-535-8570 for more.