Have you ever filled out an important documentation form, whether it was online or in person, and thought to yourself: "geez, I hope that went through?" Did you ever find yourself feeling triumphant after having completed a difficult piece of paperwork and sending it in, only to be left with lingering doubts that something was still wrong? These are perfectly understandable, natural, and human emotions. After all, to use vessel documentation as an example, if you got into the position where you need it (being a boat owner) you probably did not do so due to your love of paperwork. However, at the Maritime Documentation Center, we can help you to fill out boat online registration and other forms correctly every single time. 
Boat Online Registration Completed Mistake-Free 
You try to be as conscientious and careful as possible when it comes to filling out your documentation, but every now and then, there's going to be a little mistake. That happens. Unfortunately, that "little mistake" can become a big deal when it causes the authorities to send your documentation back to you to be completed from scratch all over again. We built the Maritime Documentation Center, in part, to keep vessel owners from having to deal with this.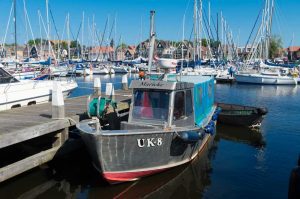 Best Document Processors in the Business
When you submit your forms to us, they'll be looked over carefully by some of the top document processors anywhere. These trained professionals know what to look for in your forms: the kind of small errors that could keep you from getting your documentation when you should. Should they find anything, they'll either correct it or take the necessary steps to make sure it's corrected. That way, you get your forms at the appropriate time with less stress and time-wasted. 
The Security Your Information Deserves 
Have you ever sent a form in and thought: "oh no, I put a lot of my personal info in that. Can I really trust that it won't be hacked or stolen?" When it comes to the personal information of our customers, there is no such thing as enough security. As of this writing, we have top SSL-encryption. That means that you can send your forms into us free from worry. However, we also understand that those who would steal your info are always on the hunt for new methods, and so we are. We constantly update our security to protect you and your information. 
Registration, Renewal, and More 
Registering your vessel online is an important first step, but that's just it: for most vessel owners, it's just a first step. At the Maritime Documentation Center, we have all of the other forms of documentation that you might need throughout the course of owning your vessel. Renewing your documentation, setting up a Preferred Ship's Mortgage, the MARAD Waiver and so many others – if there's a documentation form that you need for your vessel, you'll probably be able to find it at our site. For more info, call us at (800) 535-8570.